LiPo batteries (Lithium polymer batteries) can store a great deal of energy. However, it is no place near that of an equivalent weight of fuel but it is much greater than any other kind of battery. The outcome is that a short circuit or failure can lead to a disastrous fire or perhaps an explosion.
Lithium Polymer Battery Charge
While charging, these batteries should not be left unattended. If you leave a LiPo battery to charge unguarded anywhere around combustible products in your homes, like carpets, a failure can become a large home fire. It is not usual but it has actually taken place so do not let it occur to you.
Preferably they must be charged in a LiPo charging bag or a similar flame-proof container. These charging bags are readily available from many locations that sell these batteries. Some users opt to use a ceramic or metal container with a lid such as ammo tins that are available at stores.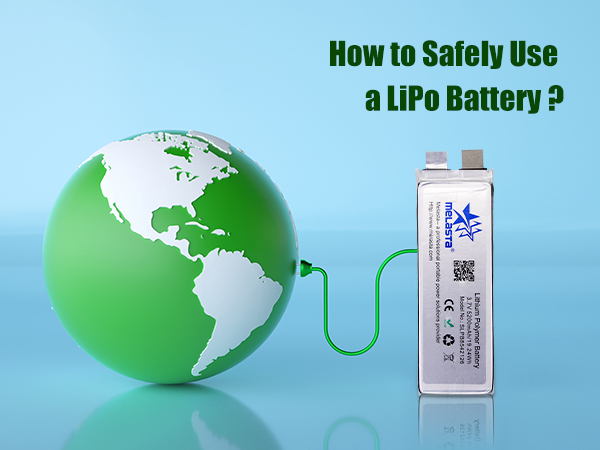 LiPo Alarms
A lot of multirotor fliers utilize low voltage alarm systems to avoid their LiPo batteries from falling below 3.3 V. They can be set to go off at about 3.5 V so that you understand when to land prior to you irreparably harm your batteries. If you permit your voltage to fall below 3.3 V you will begin to lose all control and power, and the battery plus the multirotor can be damaged.
Some low voltage alarm systems have LEDs, while others might have digital readouts that show real voltage readings, and the majority of them have buzzers. It depends on you what you choose to utilize however loud buzzers are especially helpful as you can hear the alarm go off even when the RC quadcopter is quite far to see the digital readout or LED.
As soon as you have actually handled a couple of flights with the low voltage alarm system you must be able to get know-how for how long your quadcopter remains up for prior to the alarm sounds (a stopwatch can come in handy here).
If you understand that your quadcopter flies for ten mins prior to the alarm goes off you can set a timer on your transmitter to beep after nine mins. This offers you a little bit of additional caution and indicates that you can land with an additional 10 % of security margin. This will lengthen the life of your LiPo batteries; normally it is much better to purchase another battery pack. In this way, you won't have to use all the battery power on each flight.
Usage and Handling LiPo Battery
Lithium polymer batteries ought to likewise be stored someplace far from combustible things. Outdoors or in some garage is perfect, so that even if a flameproof container fails to do its job, then you are still safe.
If you harm a LiPo battery by piercing it, then it will most probably catch fire. The result can be quite dangerous. Keep them far from combustible things and little kids who can poke them with sharp objects. In case your battery is damaged, then you need to safely get rid of it. Do not keep it in your house or try to recharge it.
The very best method to get rid of broken or old LiPo batteries is to place them in a pail of salted water, outdoors, and leave them there up until the bubbles stop, maybe for a day or more. It nearly goes without stating, but we will mention it anyhow. You should not lick the terminals of a battery to check if it's charged or not. It's very unsafe unless you don't need your tongue!
In addition, please focus on the temperature level and balance. In case you short circuit a LiPo battery it will attempt to discharge its whole store of energy in a single go. Whatever the C rating is, you will surpass it and as the battery attempts to empty itself it will inflate and perhaps ignite. Even what's worse is that the contacts are most likely to bond themselves together with a huge fat spark.
When soldering brand-new battery connectors to the LiPo battery you must just cut, strip and solder a single terminal at one time. This might appear apparent however it's a remarkably simple error to make, particularly when you are new in this field.
You can get the best quality batteries from Melasta and contact our representatives to get help. Feel free to get in touch Info@melasta.com .