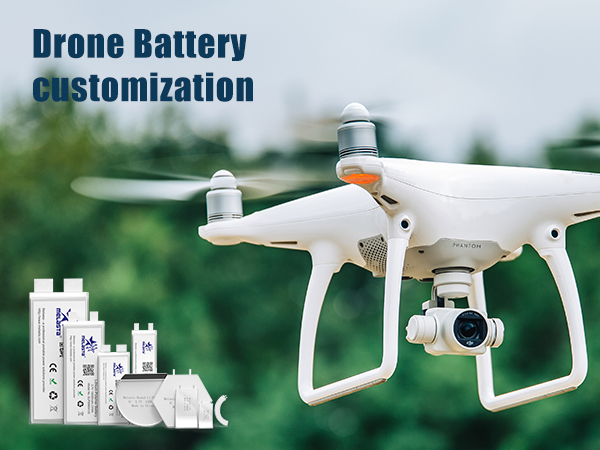 The future development method of drones and the application of drones are constantly enhancing all around the world. Drones will be able to perform more duties in the future, applied to farming, energy, disaster relief, transport, home entertainment, and other civilian locations.
The drone market will introduce a wave of industrialization, and in the existing advancements, it is most crucial to meet the consumer needs and notice the trend development. A drone battery is a need for the drone market. Discovering the best and fastest way to get a customized drone battery solution has become a barrier in the market. Follow this blog to find out the actions to customize a drone battery.
Discover the Very Best Custom Drone Battery Producers
In the beginning, you need to know who is capable of tailoring the drone battery. Of course, some buddies may not understand much about the drone battery business because they have actually just come into contact with the drone market. In this scenario, there are 3 channels to get information about these drone battery providers.
Initially, go to a store to purchase a drone battery or just visit Melasta to get a drone battery of your choice. This is the fastest way to get details about drone battery manufacturers. Be careful, some of the vendors that offer drone batteries are agents, and what you are searching for is a drone battery maker. Drone battery products will have the brand name logo of the company. Secondly, ask your friends who have fun with drones to suggest smart flight batteries. This is also an excellent idea. Thirdly, friends who like to check out online forums and Quora can get answers on these social media platforms.
Complete Battery Requirements Are Essential
When you get details from the battery producer, try to call them next, so that you can get your custom-made drone batteries designed specifically. A lot of good friends will ask, I do not know what type of battery I need or I don't have any idea in my head or what to do at this time? Do not worry because you can use Melasta's other blogs to find the exact information.
Usually, battery makers will release a finished battery map on their official site with clear battery design, size, capacitance, discharge time, and so on. Buddies who need customized batteries can use this info as a reference. Depending upon your drone, request details about the type, size, and more information about the battery that you need and leave your contact details. This will make it simpler for producers to analyze your needs and take less time to get batteries to you. If you are still unsure about your custom requirements, you can call the producer directly, and Melasta will judge your drone's flight requirements to offer the most appropriate battery.
Take the flight test after you receive the drone battery. After you get the sample battery, you need to perform a suitable test. Test the battery discharge time and charging time with other things. If you are happy with your product, you will reach the company again. This time in order to obtain the corresponding product certifications which are the battery professional certifications, including the battery export product certifications and the corresponding test certifications.
Talk About the Final Customized Drone Battery Requirements
Lastly, you will not get in the custom battery sector till you have completed the above actions. This time you will call the producer of customized UAV batteries to talk about the quantity and cost of custom-made batteries and so on.
Melasta specializes in custom-made, semi-customized, and spot drone batteries. Design and manufacture customized batteries and cells for your specific requirements, from chemistry to structural layout to protection systems. A better battery management system (BMS) wisely handles batteries and extends battery life.
Please do not hesitate to contact us at any time if you are interested in our products!