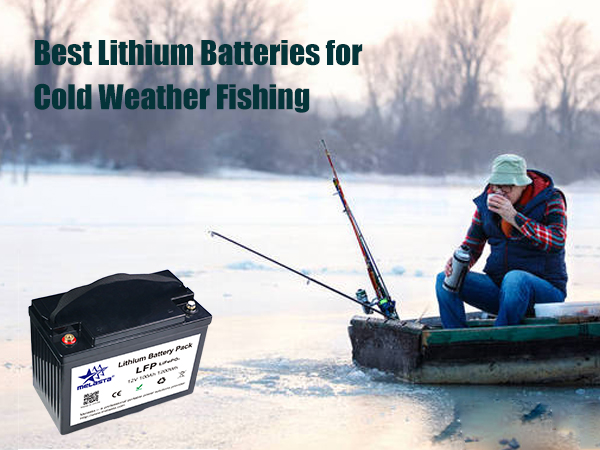 Fishing is a way of life for people living near the coasts. Our company, Melasta, makes sure that we manufacture and supply batteries so that we cater to all the needs of fishing lovers. We have batteries that carry out well in rugged & cold conditions.
The old method of supplying mobile power, the lead acid battery, simply does not carry out well in the cold. It was typical to bring 2 to 5 lead bricks onto the ice with you to power your fishing electronic devices.
Here are the five reasons that Melasta Lithium batteries are the leading option for ice fishing (or any other winter activity):
ü Melasta Lithium batteries offer double the run time of lead-acid batteries. More run time indicates more fishing time.
ü Melasta Lithium batteries last 4 times longer than lead-acid batteries supplying peace of mind and higher lifetime worth backed up by the finest warranty.
ü Melasta Lithium batteries weigh 60% less than deep cycle lead-acid batteries. Stop bringing around pounds of lead!
ü Melasta's lithium iron phosphate batteries work well to a very low temperature which shows that you can power your radio and other electronic devices if the power is out or when you are on the go in severe conditions.
ü You require fewer batteries when you utilize a Melasta Lithium battery. This indicates that the voltage does not drop as you utilize the battery.